Why I Set up Vocal Flow Sessions - A Different Kind of Singing 
In his book 'This Is Our Brain On Music' Daniel Levitin explains how the way we view music in the Western world has been warped in the last hundred years by the heavy focus we place on expertise. It is summed up perfectly when he speaks of the experience his friend, Jim Ferguson professor in Anthropology had whilst visiting Lesotho, a remote nation surrounded by South Africa. After spending many days with the local villagers, they trust Jim and invite him to join in one on of their songs. He responds with the typical, automated response we've all heard: 'I don't sing.' 
"The villagers find his objection puzzling and inexplicable. The Sotho consider singing an ordinary everyday activity performed by everyone, young and old, men and women, not an activity reserved for a special few. " Daniel Levitin – This Is Your Brain On Music  
In other words, they never attached singing to merit. It is not something you have to be good at. It is simply something you do. Like breathing, or eating, or brushing your teeth. Everyone can sing. Think about it.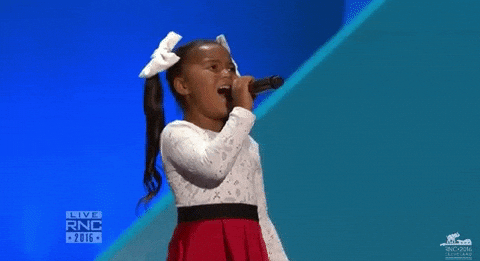 Western society fetishises expertise and achievement so much to the extent that we feel we can only participate in a creative activity if it's our area of expertise. One on hand, our obsession with having a skill-set is good. We are encouraged to practice and hone our skills so that we excel in a certain area - whether this is engineering, design, playing a musical instrument, or sport. Healthy competition. Sometimes these skills might turn into our jobs, other times they are fulfilling life passions that fill in otherwise empty gaps in our lives. But on the flip side, this attitude leaves many of us only feeling worthy to take part in certain activities if we feel we're 'good' at them or 'can do' them. When I really think about it, I've heard a lot of people, including myself in my lifetime saying 'I can't sing, climb, dive, fish, or whatever! I'm not sure this attitude is innate to humankind. I feel it's a product of our individualist, competitive society. We are so focused on a linear structure. What's the next step? Constantly climbing up a ladder of achievement. Jumping from grade to grade, level to level, ticking boxes to get better. But maybe this isn't the only way? 
I've realised now that creativity isn't all about being 'the best.' It's also not all about practicing guitar so much to that your fingers start bleeding. Yes, this is part of the magic of creativity, but there's a whole other world to explore.  
COMMUNITY CREATIVITY! 
Humans are sociable creatures. However with the increase in working hours and social media over the years, our social lives are more and more bound to the workplace. We substitute human contact for the artificial 'comfort' of our screens because there's just not enough time.
This is the reason I set up Vocal Flow Sessions – group vocal Improvisation workshops. Like a choir, but instead of singing existing songs, it's a jamming session with our voices. Singing for the sake of singing. I realised that singing isn't only about dazzling the audience with an amazing voice, performance art and story-telling. These things are incredible and I'm not knocking them, I'm just discussing another side of it. Group singing is about social inclusion, mindfulness, healing, creating a deep connection with yourself and those around you, and living in the moment. It is these vital elements that have been neglected for so long in the Western world that we could all benefit from. 
Vocal improv isn't about singing perfectly, memorising lyrics or ticking boxes. It's about being human! Taking time to do something you love. Letting the energy of twenty voices singing luscious harmonies soak into your skin, flushing you with endorphins and lifting your spirit to warm, high, dazzling places. If there has ever been a time for this, it is now. It's time for us to take a break from our multiple-screen-strict-routine lives and connect with each other ourselves on a deeper level.  
Michelle will be hosting Vocal Flow @ Equilibrium Goals - Saturday sessions which kicks off this Saturday (5th May) and then every first Saturday of every month from July! Come and join us for a good feel good sing a long!
Any questions email us!
See you there xoxo 
Please reload
O Hey there!
​
We are here to spread the LOVE... We are all about the Mind, Body and Soul and a little rant here and there for good measure.
​
I can see that little smile... go on give me more!
​
Peace & LOVE x